Alexandra Topping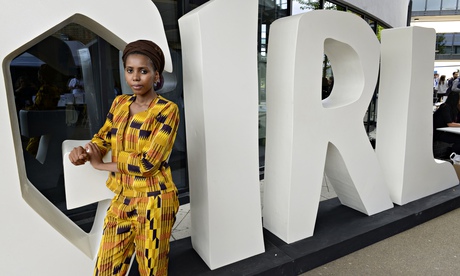 In February this year Fahma Mohamed was a 17-year-old student studying for her A-levels in Bristol. One of nine girls from a British Somali family she was, by her own account, not one for the spotlight. Over in Atlanta, Georgia, Jaha Dukureh, a 24-year-old woman originally from the Gambia, was juggling a full-time job in a bank with motherhood.
"I think there was a collective dawning that this was not a cultural issue to be tiptoed around – we were talking about girls having their genitals cut off," says Lib Dem international development minister Lynne Featherstone, a staunch campaigner in the government's ranks. "The sisterhood marched, the media marched with them, and the men joined in behind."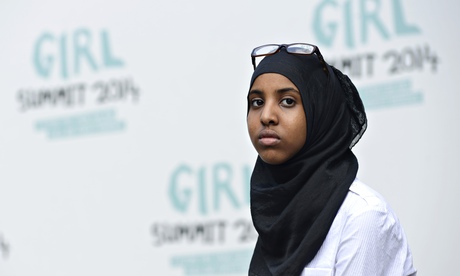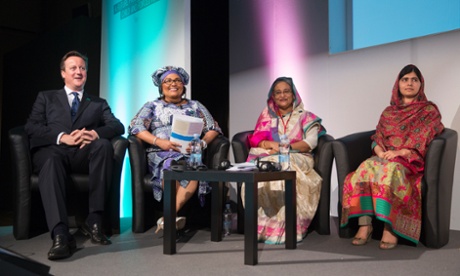 While the push to end FGM has been welcomed by campaigners, some have urged caution at rushing through well-intentioned but potentially ill-thought out policies. The Royal College of General Practitioners wrote to the Guardian this week warning that legal sanctions against health professionals who fail to report FGM could be counterproductive, and may discourage women who have been cut from seeing a doctor. "FGM is a terrible crime, but we must think about the unintended consequences and whether this could be driven underground," said Nigel Mathers, secretary of the RCGP. Sarah McCulloch, who runs a grassroots FGM support service in Sheffield, has already received worried calls from professionals. "What worries me is that after the hard work of encouraging young people to challenge the issues, they may be driven them back into silence if they feel that they may put their parents at risk or arrest," she says.
A UN resolution banned FGM in December 2012, and by the time of its Status of Women conference in March 2013, 25 African countries had outlawed cutting. Mohamed, who will continue to push for FGM awareness to be taught in UK schools, is optimistic about the future. "I know great things are going to come after this," she says. "It's like being on a rollercoaster, but we just keep on going up. There's no going back down for us now."
Fahma Mohamed
Fahma Mohamed was born in Bristol in 1996, the eldest of nine girls born to Somali parents. The 17-year-old student at City Academy Bristol (CAB) is a trustee of Integrate Bristol, a Bristol-based charity set up by teacher Lisa Zimmermann. She was not cut herself, but comes from an affected community. Fahma agreed to becoming the face of the Guardian's campaign, because she wanted people to take more notice of FGM. "I don't think any of us realised how big it would be," she says. "We were just so happy that people were finally listening." Since starting the campaign Mohamed has spoken to press around the world, has met Michael Gove and other senior politicians and was recently invited to Buckingham Palace to meet princes William and Harry. "A few months ago I would have fainted," she says. "But now I'm not intimidated by anyone and, if it's possible, I'm even more passionate than before."
Jaha Dukureh